Students are able to request lesson times with you through the Wyzant platform when contacting you through your profile or, if they have payment information on file, through Wyzant Messaging.
Students with payment information on file will see a "request a session" option at the top of their messaging window. Clicking this will open a modal where they can view your general availability and request a lesson time and location (in person or online).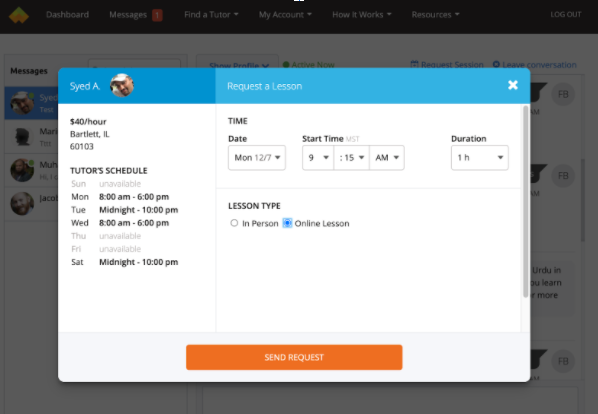 Once they send the request, a message will be sent to you containing the student's proposed date and time for a lesson, as well as a location.
If you receive a request and you would like to proceed with the lesson, simply click the "Schedule Lesson" link above your conversation with the student and then enter your lesson details. Wyzant will notify your student once you have scheduled the lesson. Please note that students must have payment information on file prior to any lessons taking place.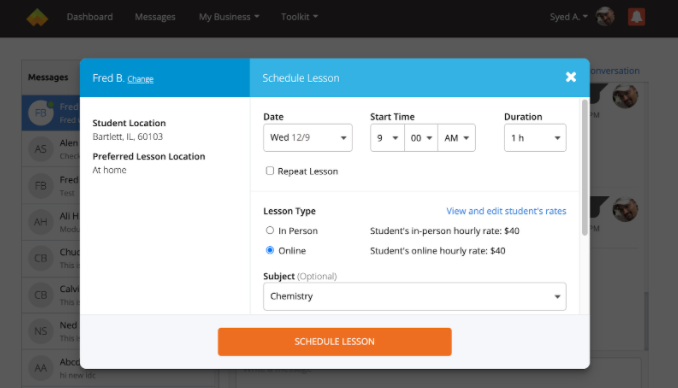 See here for more ways to schedule your lessons.