You can update your information by logging in at Wyzant, then selecting the Settings link located under the My Account menu.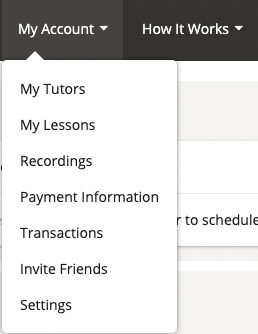 You'll find options to edit your name, email address, password, phone number, school name, zip code, and can indicate your preference for lesson summaries sent by your tutors.

If you're a tutor who wants to edit your public profile, click here.