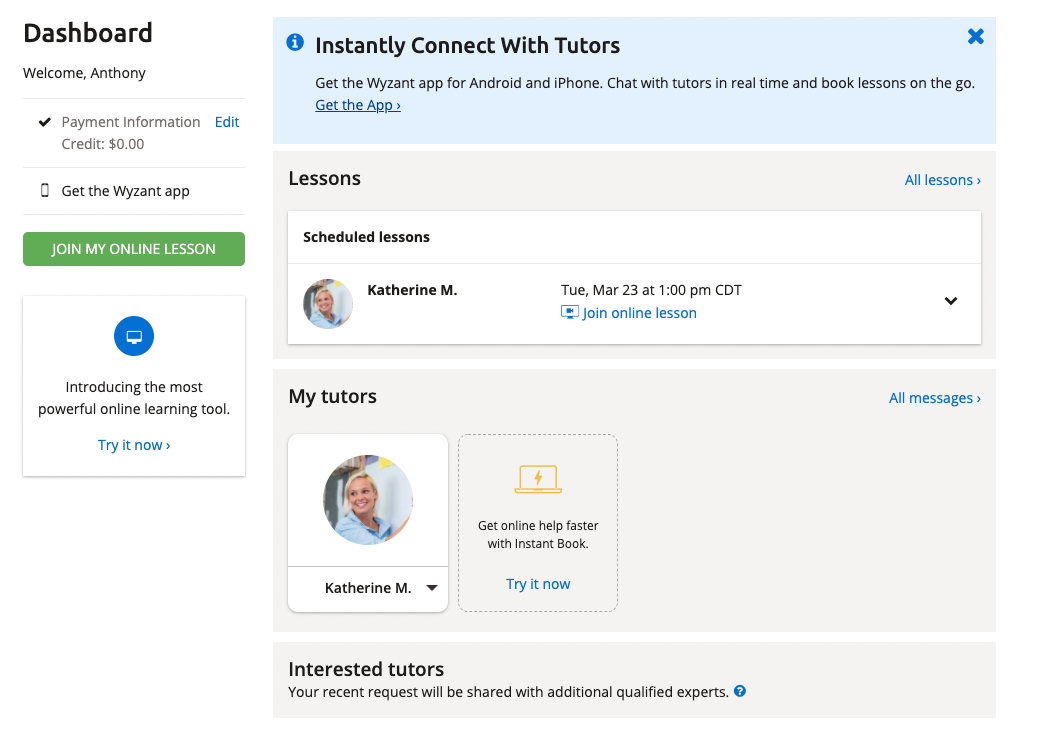 The Student Dashboard is your personal homepage! From there, you'll be able to message tutors you've had lessons with, edit your account information and profile, and respond to any pending notifications.
You'll also be able to search for additional tutors, rate your previous lesson, and start a conversation with any tutors who have messaged you by checking the "Interested Tutors" section.
On the left-hand side, you'll also be able to join your online lesson. Simply click the green "Join My Online Lesson" button and select your tutor.