Screen Sharing on Firefox:
Screen sharing is only available on Chrome at this time. Our team is working to add this functionality to Firefox as soon as possible.
Screen Sharing on Chrome:
Click the screen sharing icon.

Unlike Firefox, Chrome only allows you to choose a particular window to share, as opposed to the entire screen. If you wish to switch the screen you are sharing, you will need to turn off screen sharing via the screen sharing icon at the bottom, and then turn it on again.

If you do not have the plug-in, you will be prompted to download it. You'll need the plug-in to use the screen-sharing feature.
Chrome Extension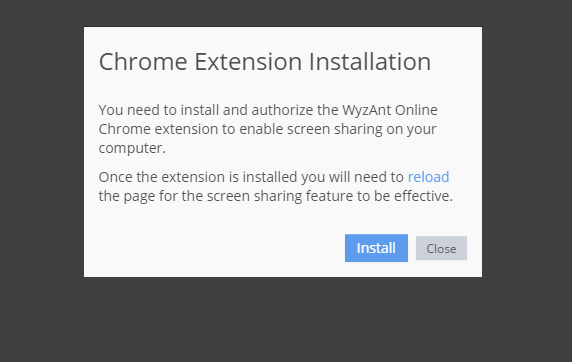 Chrome Screen Selection