To update a student's account status, locate the student record on your list using the "Search student name" feature.

On the student's record, select "Edit settings" under "Tutoring Settings."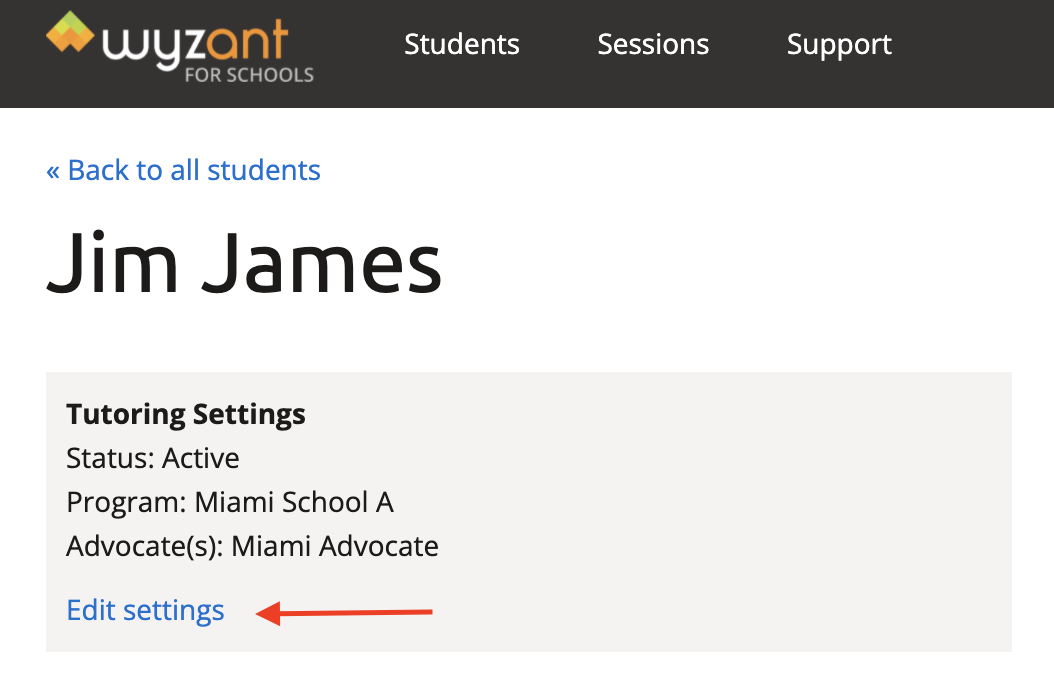 Adjust the status as needed to either "Active" or "Closed" and be sure to save your changes. Both account closures and reactivations are effective immediately upon adjusting the status.